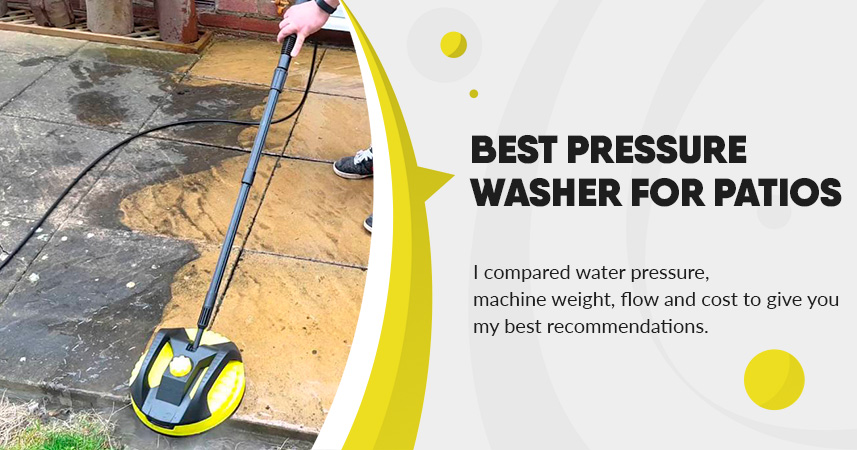 Over time and exposure to the elements, your patio gets dirty. The pressure washer offers a particularly efficient and quick solution to make it look like new again. However, you should choose the right model, suitable accessories and appropriate cleaning agents and use them correctly.
Cleaning the patio with a pressure washer
A pressure washer propels water under high pressure through a nozzle and allows for effortless and effective cleaning of many surfaces, including patio surfaces. So all you need is a wall socket, a water connection and possibly some accessories such as a rotary brush to match the pressure washer.
All you have to do is choose the pressure range (from 120 to 140 bar) and flow rate (from 400 to 600 l/h) of the pressure washer, as well as the accessories. These include, for example, an extension tube or a rotating brush. Use a cleaning agent that is suitable for your terrace.
Be careful, however, as the use of a high-pressure water jet to clean a solid wood terrace is not recommended, and for tiled terraces you should keep a certain distance from the surface, as the water jet could damage the joint seal between the tiles.
10 Best Pressure Washers for Patios in UK
I reviewed the 10 Best Pressure Washers for Patios in UK. I compared water pressure, machine weight, flow and cost to give you my best recommendations.
Pressure washers and accessories for patio cleaning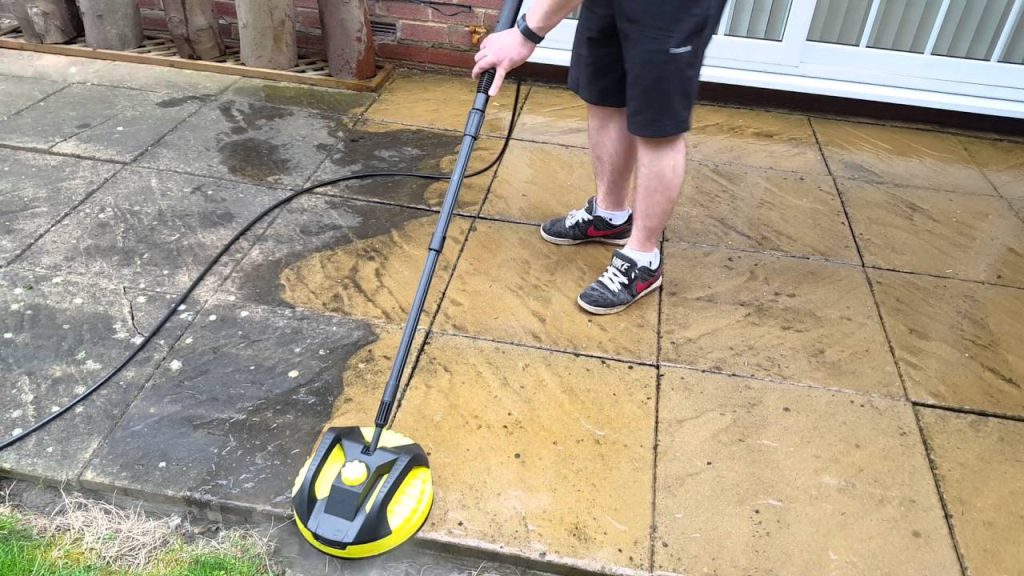 Why an electric pressure washer is better
An electric pressure washer is perfect for cleaning a patio. Not only is it lighter and more compact than a model with a combustion engine, it is also cheaper. Especially since you don't need a high-powered device for patio cleaning, as 2,000 watts are quite sufficient for a pressure of 120 to 140 bar.
As far as the flow rate is concerned, 400 to 500 l/h (litres per hour) are sufficient for a small patio, for a larger area a flow rate of 600 l/h should be chosen. Note that a pressure washer model with wheels will make your work easier. A long hose is also advantageous, as it gives you a larger action radius and you do not have to move the device too often.
How to find the right accessories for cleaning a patio with a high pressure water jet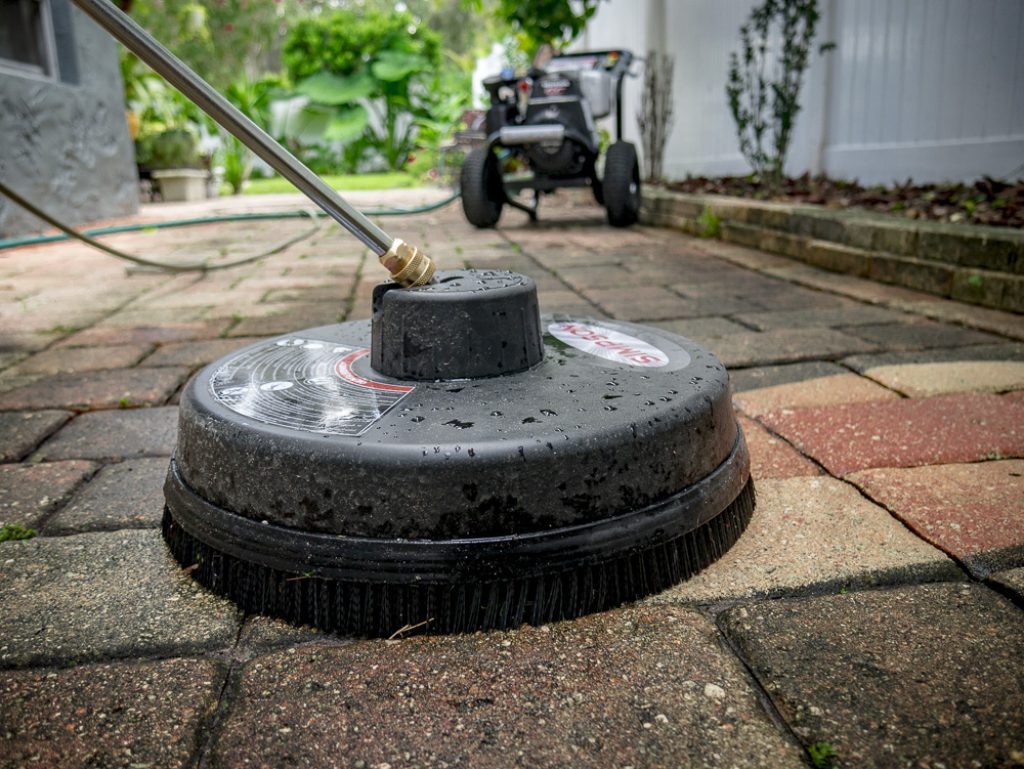 The pressure washer must be equipped with some accessories so that you can do the cleaning with maximum comfort and efficiency. With the right equipment, you can also save money by using less water and detergent. Here is a list of the most important accessories for patio cleaning with a pressure washer:
A foam sprayer attached to the lance, with which you apply cleaning agents in perfect doses;
A flat-jet nozzle, which allows you to reach the smallest nooks and crannies, as its water jet is both concentrated and wide;
A rotary nozzle: such a lance attachment produces a circular water jet with an even wider action radius;
The rotating brush for the patio optimises the action of the high-pressure cleaner by rotating two nozzles in a kind of bell.
The right cleaning agent for your patio
The cleaning agent used with the pressure washer must match the nature of the patio surface: stone, tiles, concrete, etc. Some universal products are suitable for all types of surfaces.
Cleaning a patio efficiently in 4 steps with a pressure washer
You should take some precautions. Depending on which product you use, don't forget to equip yourself with safety goggles, waterproof boots or safety shoes, gloves and possibly a protective mask. Do not hold the nozzle too close to the patio surface to avoid damaging it. Also, do not aim the jet directly at the joints.
Choose a sunny, windless day and proceed as follows:
Sweep the patio to remove all loose dirt and dust.
For optimal cleaning, start at the edge of the patio and make repeated movements as if sweeping.
Spread the detergent and leave it to work, for as long as specified by the manufacturer.
Brush the terrace with the appropriate accessory and rinse with clean water.