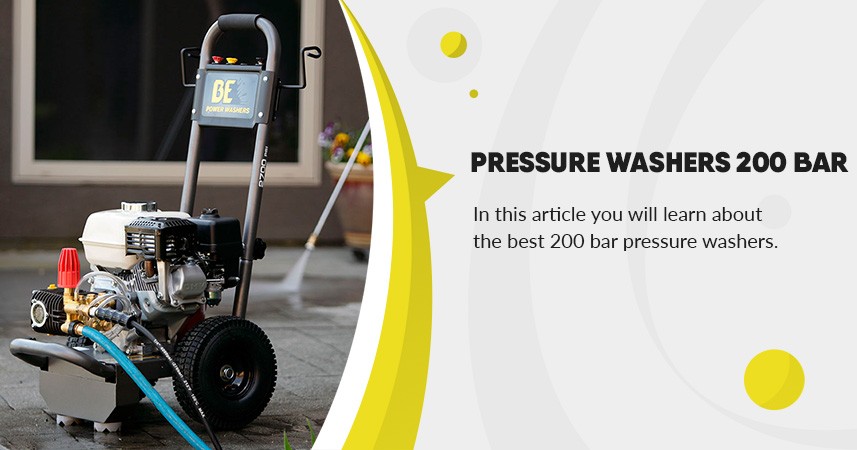 200 bar is sufficient for all "normal" tasks you can imagine. However, if you plan to cut things with a pressure washer, you should look for even higher pressures. However, if we may be honest, most people do not need a pressure washer with 200 bar or more.
But why do so many people look for pressure washers that have 200 bar or even more? The reason is actually quite simple: If you have already had experience with a low-priced pressure washer with 120 bar or more pressure and it did not provide the desired cleaning performance, you would logically want a pressure washer with more "power", i.e. more pressure.
However, most low-priced pressure washers have a very low litre output per hour, which has a much greater influence on the cleaning performance than the pressure.
If you have not found a pressure washer with 200 bar or more that suits you, you can also take a look at our recommended 180 bar pressure washers.
Tasks for a pressure washer with 200 bar:
Tiles
Pavement slabs
Stone steps
House facades
Wheelbarrows
Outdoor benches
Many of the tasks listed above must only be carried out at a low pressure. A bicycle can be damaged if a full 200 bar hits the tyres or ball bearings. For this reason, it is essential that the pressure of the pressure washer can be regulated.
200 Bar Pressure Washers
What does the working pressure mean?
Normally, pressure washers are always specified with their maximum pressure. This value indicates the maximum possible pressure that can be reached by the pressure washer in certain scenarios.
However, the maximum pressure does not correspond to the realistic value, but is rather a pressure peak that can occur in the device. The actual pressure is indicated as the working pressure. Unfortunately, this is not specified by all manufacturers, which is why we can only ever give the maximum value in our tables. The working pressure is about 10 to 20% below the maximum pressure.
If you want to know more about this, you can read it here: Pressure washer how much bar
FAQ
What litre capacity should a pressure washer have?
A pressure washer with 200 bar should have a capacity of at least 500 litres per hour or even more. If a pressure washer with 200 bar has too little litre capacity, only water vapour will come out of the nozzle after a certain distance.
How much does a 200 bar pressure washer cost?
The cost of a 200 bar pressure washer depends on the product itself. For example, there are some inexpensive petrol-driven pressure washers for a few hundred pounds and some professional pressure washers for several thousand pounds.
In addition, the equipment of the pressure washer is extremely important. For example, devices with a hot water function are only available from £1000 and upwards. We recommend that you budget at least £500 for a good device.
What is a pressure washer with 200 bar not suitable for?
If the pressure of the pressure washer can be regulated well, you can basically clean everything with it. However, if it has no or very poor pressure regulation, you must never use it to clean sensitive surfaces. You could also reduce the pressure by increasing the distance to the surface, but at 200 bar this is more like playing with fire.