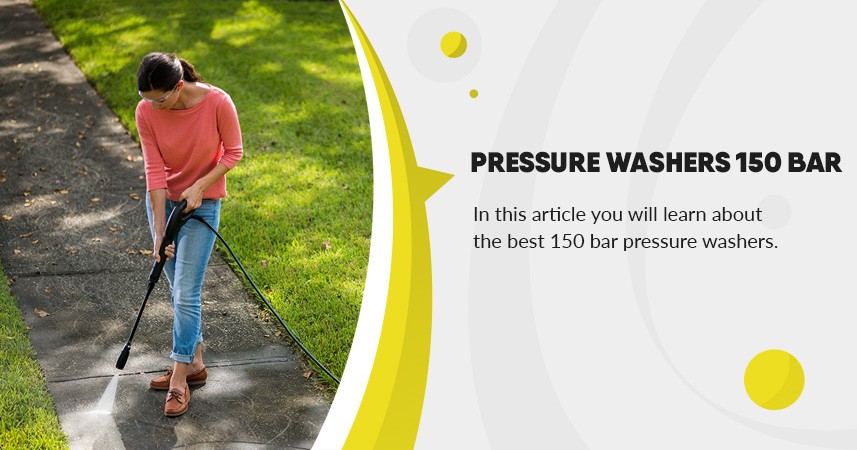 A pressure washer with this capacity is suitable for many tasks, but the litre capacity is decisive for the actual performance. You will learn more about this under the next heading.
For some of the tasks listed below, you will have to adjust the pressure of the unit. Either set the pressure on the unit itself or regulate it via the distance. Otherwise, sensitive surfaces could be damaged by too high a pressure, for example when washing a car. Because car paint should only be cleaned at 85 bar.
Areas of application:
Removing moss from pavements and stone steps
Cleaning bicycles, garden tools, etc.
Cleaning outdoor benches, garden fences, etc.
Cleaning cars and motorbikes
Cleaning of house facades
Cleaning of wooden, or stone terraces
The tasks listed are our recommendations. You can also do these tasks with pressure washers that have a lower pressure. However, some tasks would take you much longer.

In addition, we cannot list all the tasks, as this would go beyond the scope of this article. The list only serves to give you a quick overview.
150 Bar Pressure Washers
Which litre capacity fits so much bar?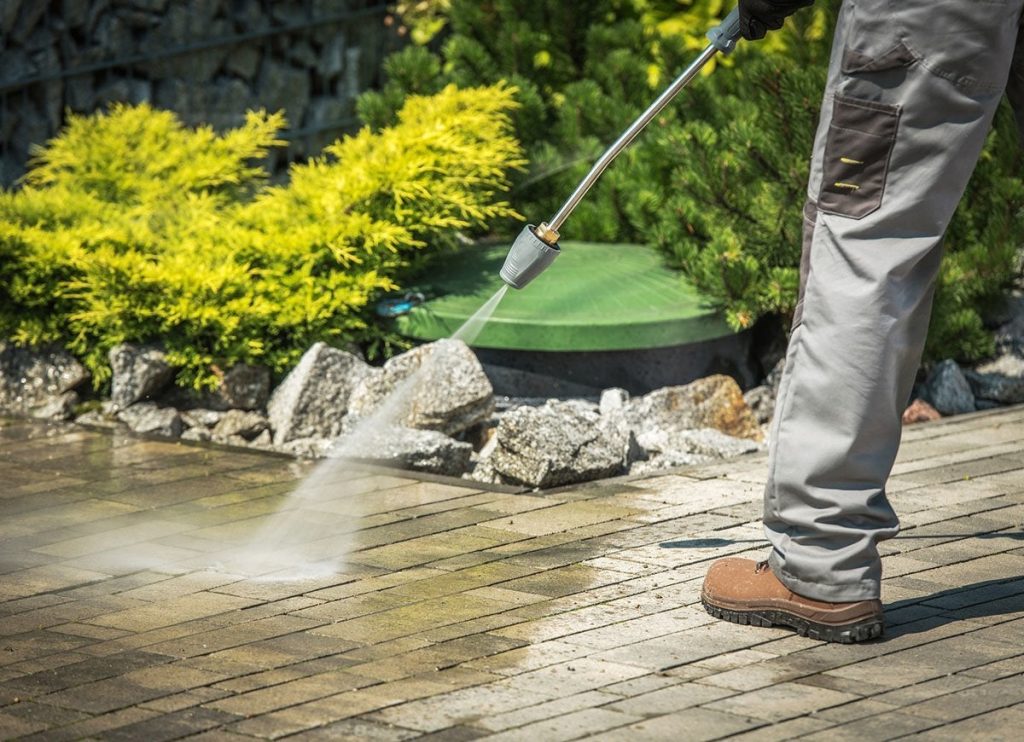 In order to complete all the tasks listed above in a reasonable time, the 150 bar pressure washer should have a flow rate of 450 litres per hour. However, the more the better. This is because the litre output determines how quickly the dirt is washed away. In addition, a higher litre output does not stress the surface as much as a higher pressure.
How much should I spend on such a pressure washer?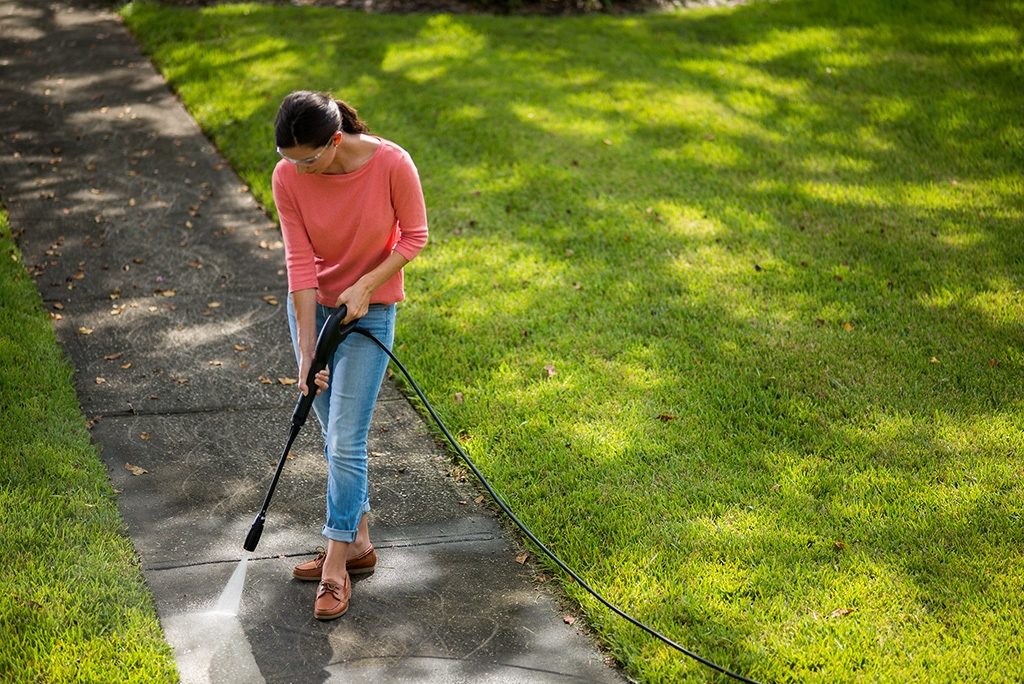 You should plan on spending about £200 for such a device. If accessories are added, however, the price can quickly increase by £100 or more. High-quality surface cleaners or dirt cutters can quickly cost more than £50 each. If the litre capacity is to be more than 500 litres per hour, the price of the high-pressure cleaner quickly increases to £350.
What is a 150 bar pressure washer not suitable for?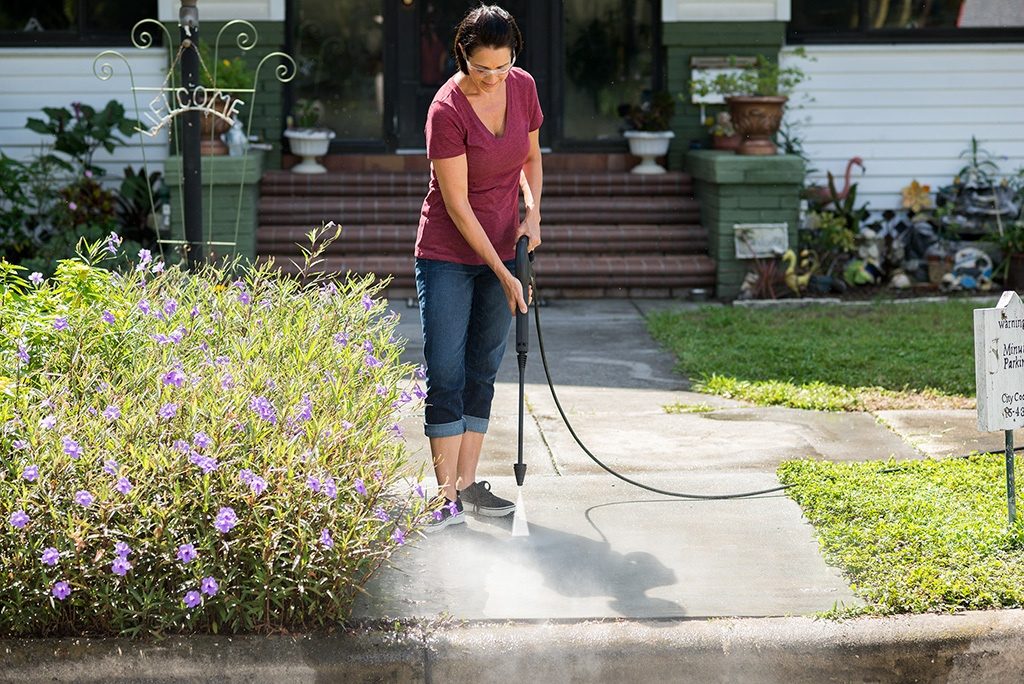 In principle, the pressure of 150 bar is sufficient for almost all applications. However, it is much more important whether it is a cold or hot water pressure washer or how high the litre capacity is.
It may very well be that professional devices used for cleaning equipment or cow barns do not have more than 150 bar. However, professional units have a much higher litre output and often have the hot water function.
Incidentally, the above recommendations on price and areas of application are designed for high pressure cleaners for non-commercial use.
Hot water / cold water pressure washer categories
Most devices with 150 bar are so-called cold water devices. This means that they do not heat the water separately. A hot water unit, on the other hand, has an extra heater built in, which can heat up the outflowing water to up to 100°C.
There are several advantages to so-called hot water appliances:
Oil and grease residues can be removed more easily
A lower pressure can be used
However, cold water devices have a decisive advantage: they are much cheaper to produce and thus to buy. Thus, hot water devices are often only found on farms or in industrial applications.
Pressure washer manufacturer
Karcher and Nilfisk are the most popular brands when it comes to pressure washers. Both companies have established themselves as experts and a consumer does not make a bad choice with either manufacturer. Nilfisk scores above all with its long warranty period. This is a full 3 years, whereas some no-name Amazon sellers only offer a 1-year guarantee. Another special feature is that you don't even need to register on the manufacturer's website to get the full 3-year warranty.
Kärcher pressure washers, on the other hand, score points for ease of use. Kärcher has developed its own nozzle with jet pipe, which makes it particularly easy to adjust the high-pressure cleaner. The pressure and spray angle can be adjusted in a few simple steps. This eliminates the need to replace a nozzle. Kärcher also offers a two-year guarantee.
What accessories are needed: Surface cleaner / sandblasting / gun / hose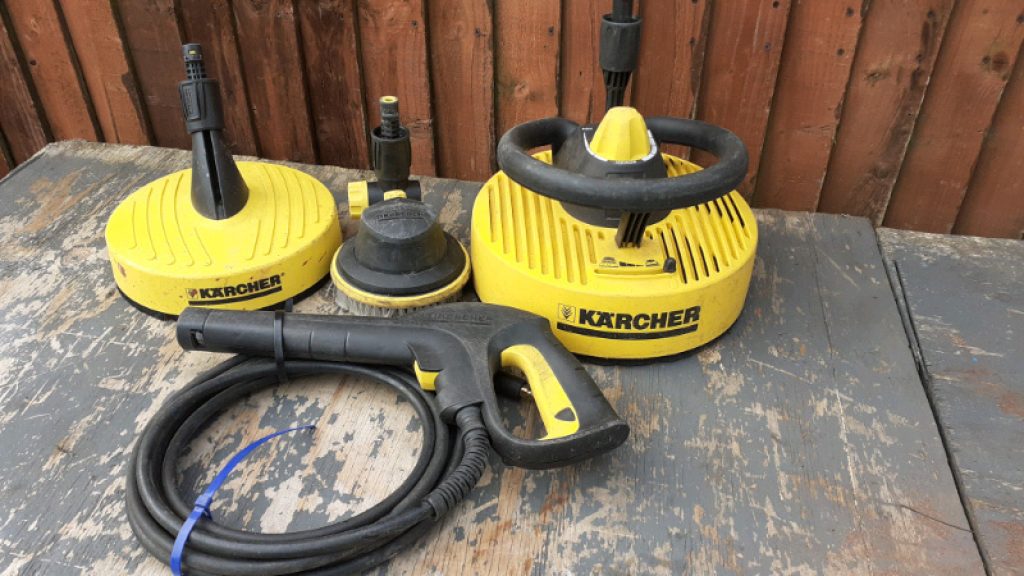 Which accessories you need depends on the area of application. Basically, a high-pressure hose and a nozzle are always required as accessories. However, if you want to clean patios, you will also need a surface cleaner.
The reason for this recommendation is relatively simple: a surface cleaner is able to clean a large area at the same time. This means you can cover much more area in a shorter period of time.
When choosing accessories, you should also match the performance of the pressure washer. If a sandblasting is used, the water pressure is distributed over a larger area. The same is also true for the surface cleaner, in which case a powerful device should always be used.
Our tip: Right from the start, opt for a pressure washer with lots of accessories. This way you always have a choice and don't have to reorder everything later. This saves you shipping costs and also protects the environment.
FAQ
When should consumers not use a pressure washer?
When it comes to sensitive surfaces, a pressure washer should not be used. However, there are surfaces that can be cleaned with a pressure washer but cannot withstand 150 bar. Car paint, for example, should only be cleaned at 85 bar.
Which pressure washer is the right one?
This depends, of course, on your area of application. Basically, however, a Kärcher with 130 bar and 420 litre capacity is quite sufficient. Of course, you can also choose another pressure washer from a different manufacturer with the same values.
Which is the best pressure washer?