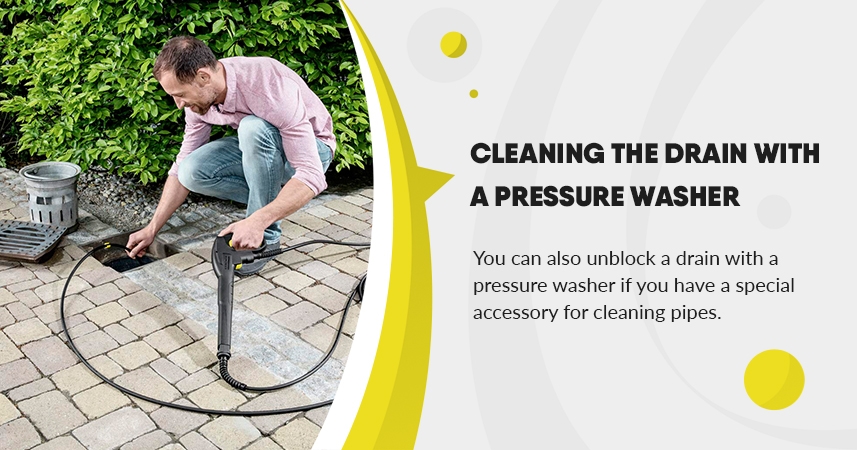 Drain cleaning can be done in a variety of ways, from simple home remedies to professional cleaning systems that can also use high pressure in the form of pressure washers with special systems, among other things.
Getting a drain clean with a pressure washer
As a rule, you can clean a drain with simple household remedies and even remove blockages in this way. However, if the contamination is much deeper in the drain pipe, other means must be used. Today, so-called pipe cleaning hoses are often used for this purpose, which can achieve very good results in pipe cleaning. Mostly, these hoses are even used in specialised companies. However, there is a reason for this, after all, you should know exactly how to use such a pipe cleaner so as not to cause any damage when using it.
How to clean pipes with high pressure
Pipe cleaning with high pressure actually offers several advantages for effectively removing residues in drain pipes, such as the following:
no use of chemical agents necessary
if used correctly, a gentle application
you get a positive result quickly
can be used in all kinds of drain pipes
Pipe cleaning with high pressure is by no means only used in blocked drains, as you might assume. They are also used in various other areas, such as gutter drains or similar drainage systems, to achieve good results in the simplest possible way.
10M Drain Pipe Cleaning Hose with Adapter,Flexible Tube Unblocker and Drain Kit for Karcher High Pressure Washers …
What is needed for cleaning with high pressure
The pipe cleaning hose alone is of course not enough for pipe cleaning or thorough drain cleaning. You should already have a suitable pressure washer to which this hose is connected and which serves to generate the necessary operating pressure. If you do not have such a device, you can also rent a pressure washer for a relatively small fee.
How the pipe cleaner works
The actual pipe cleaning is done by a special system of nozzles, some of which are directed both forwards and others backwards. The front-mounted nozzles do the actual pipe cleaning, while the rear-mounted nozzles ensure that the pipe cleaner is not pushed back out of the drain pipe. When used correctly, this system slowly works its way forward to remove somewhat more stubborn dirt in the process.