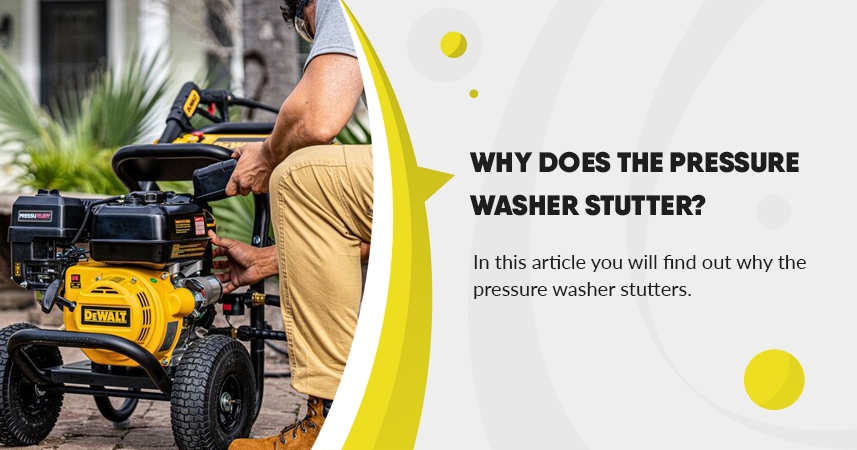 While pulsing in a pressure washer tends to indicate problems in the direction of water pressure, stuttering signals an undersupply of water. This can be due to the supply, the accessories used or a cause within the unit. In many cases it is due to a supply fault, less often to a technical cause.
Stuttering arises from lack
As long as water flows into the high-pressure cleaner in an ideal quantity, is provided with exactly the required volume in the inlet pipe, filter and piston chambers, flows on compressed in a suitable cross-section and is not obstructed by the dispensing gun and nozzle opening, stuttering is impossible.
Stuttering, as distinct from the pulsation of the pressure washer, is rarely a consequence of air in the system. However, there are mixed forms which increasingly indicate a disturbance of the pressure situation, which can also be due to the so-called cavitation.
More on the topic: Pressure Washer Repair
Physical characteristic of cavitation in hot water devices
Cavitation causes the bubbles that form when water boils. At normal atmospheric air pressure, the evaporation point is 100 degrees Celsius. This point increases with water pressure. If the speed of the pressure build-up does not "keep up" with the hot and flowing water, steam bubbles can temporarily form. When the pressure "catches up" with the evaporation point again, the bubbles implode by condensation and water takes their place again. This can lead to a stuttering water flow.
Practical causes that can trigger stuttering
With incoming water
Water tap fully turned on
Water pressure in the supply pipe sufficient
Space available for the water
Cross-section of pipes
Dirty and clogged nozzle opening
Dirty or defective valves
For outgoing water
Gun leaking
Pressure pipe has too small a cross-section
Lance has too small a cross-section
Nozzle cross-section or outlet opening is too small
Also of interest: How to Properly Maintain Your Pressure Washer
Compatibility of the individual parts
The components that are matched to each other also have an influence on the "healthy" flow of water. If all water-carrying appliance parts are from the same manufacturer and designed for the same model, the risk of a lack of space and flow behaviour is minimised. This also applies to supplementary accessories such as foam lances, dirt cutters and other attachments. The material of the inner walls alone can cause stuttering.
You can roughly check the tap water pressure with a ten-litre bucket. Fill it with the water that is fed into the
high-pressure cleaner
(
connection hose
on the tap). It should be full after one minute.